TODAY OUR EQUIPMENT WORKS IN:
Stardex is your reliable friend and partner in the world of the most modern technologies…
AUGUST 2022
Stardex can test anything!
We continue to work with marine, locomotive
and other industrial Common Rail applications.
Size doesn't matter, we develop adapters
and testing technologies for any Common Rail
injectors…
MTU Common Rail injector
Bosch F00BJ00012 is now
available for testing on
Stardex Ultima equipment…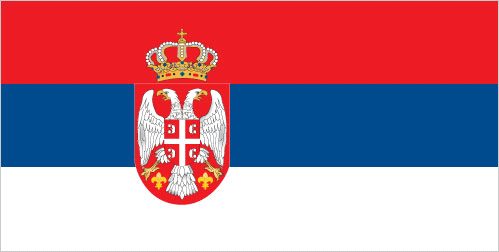 Alternative fuels are the future of diesel engines.

Cars and trucks, agricultural machinery,
locomotives, ships, power generators
and so on can and will use alternative
fuels and this requires a new generation
of diesel injection system test equipment.

Stardex develops, produces and supplies
this equipment since 2021.

We are proud to partner with R&D centers
to convert diesel engines to alternative
"GREEN" fuels…

Together we must make our planet cleaner and safer!
The beta version of the full-fledged editor of common rail injectors custom test plans is now available.

Select the injector and сlick
button in the main window of the SISU program.
See the USER MANUAL.
DECEMBER 2021
The best Stardex accomplishments over the
years are now combined into one fantastic
device.
All in one – Stardex Maximum…

All the modern diesel injection systems
existing in a market today and will appear
tomorrow can be tested by the
Stardex Maximum.
Cables and full software Stardex are included by
default.
As always no fees for updates or prolongation of
the license.
All updates are available on our website for free
for our dear clients.

DECEMBER 2021
In cooperation with the MAGASA company
Stardex Diesel opened a representative office
in Spain near Barcelona.
Warehouse, Showroom, Training Courses,
Service and Workshop…
Now we are even closer to You.
Welcome to Spanish Stardex!
AUGUST 2021
STARDEX® PIEZO TESTER
Device for analysis of piezo injectors.
The device is designed to measure the gap between the piezo
actuator and the pusher of the nozzle valve, as well as the
resistance of the piezo package and the insulation resistance
at a given voltage.
With the help of this device and a micrometer, it is possible
to measure the expansion of the piezo package of
VDO/Siemens/Continental and Bosch piezo injectors at various voltages.

The device is equipped with a mini computer and a color touch screen on the front panel.
MARCH 2021
Incredible precision to the last drop…
Now is the time for reliable professionals only!
We present to you the new Stardex devices and systems,

with which any diesel workshop can completely update

your diagnostic equipment and reach a completely new

level that meets modern requirements.
FEBRUARY 2021
Leading engineers in the world are making a titanic effort today to make diesel engines meet very tough environmental and economic requirements that are becoming more stringent almost every day.
Parts of a milliliter, millisecond, microns, etc. are of great or even decisive importance in our time.
We all understand what diagnostic equipment is needed for diesel workshops today. Cheap fake junk is a thing of the past forever …
Now is the time for reliable professionals only!
We present to you the new Stardex device, with which any diesel workshop can completely update your diagnostic equipment and reach an absolutely new level that meets modern requirements.
In the Stardex Mega Stream you will find:
8 independent high-precision flow meters for measuring the flow or back flow of conventional HP pumps or modern Common Rail, UIS, HEUI, XPI, etc. injectors…
(measuring preciseness – up to 0.01 ml/min, it is about half of drop in minute)
2 independent flow meters for measuring the delivery or back flow of CR pumps…
Coolers, dampers, filters …
Built-in PC with pre-installed all Stardex software including "Sisu" software with thousands of test plans and helpful information for reference…
25 NOVEMBER 2020
Our SISU ULTIMA software is now available for Windows
(beta version)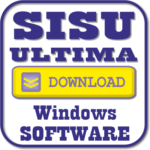 SEPTEMBER 2020
Stardex 0304 has been our bestseller for 10 years …
This incredible device is now in operation in about 80 countries around the world in more than 500 workshops …


But, dear 0304, it's time to say "Goodbye" …
We send you on a well-deserved rest and we will always remember you …
The 0304 is no longer available … in its place are now much more modern devices of the ULTIMA generation!


We thank our dear customers and friends for their trust, cooperation and good reviews, we wish you all the best in business and life!

APRIL 2020
The newest Stardex device Pump Tester Ultima 
can test modern CR pumps from smallest to biggest.
For personal cars, trucks, buses, boats, ships, agricultural
and construction machinery, locomotives etc…
JANUARY 2020
Now we produce our own high-precise gear flow meters SFM – series.
Fantastic flow range:
From 0.1 to 1500 ml/min for measuring delivery of Common Rail injectors…
From 20 to 6000 ml/min for measuring CR pumps delivery,
From 50 to 12000 ml/min for measuring all you want…
We are using SFM flow meters in our devices and, of course sell
them to our friends, partners and respected competitors.
Also we can develop and produce any gear flow meter according to
your special needs and preferences.
OCTOBER 2019
STEP 3 FUNCTION FOR STARDEX ULTIMA
ALL ULTIMA DEVICES RELEASED FROM 15.10.2019
HAVE THE STEP 3 FUNCTION BY DEFAULT…
COOPERATING WITH THE BEST…
JUNE 2019
AMBAC INTERNATIONAL – OUR OFFICIAL PARTNER IN THE USA.
WE HIGLY APPRECIATE OUR PARTNERSHIP…
15 APRIL 2019

DEAR FRIENDS,

VDO (CONTINENTAL, SIEMENS) COMMON RAIL INJECTORS



CODING



IS AVAILABLE FOR OUR CLIENTS –
OWNERS OF STARDEX ULTIMA ORIGINAL EQUIPMENT.
THE UPDATE OF OUR SOFTWARE IS FREE AS ALWAYS…

FEBRUARY – APRIL 2019

STARDEX PIEZO SOLUTION…

VDO (SIEMENS, CONTINENTAL)
INJECTORS CODING,

HIGH-PRECISION
MEASUREMENT OF THE EFFICIENCY
OF CONTINENTAL / SIEMENS

INJECTORS PIEZO ELEMENTS.


FROM 14 TO 160 VOLT

AVAILABLE ON THE NEW ULTIMA
DEVICES…
FEBRUARY 2019


OUR INDIAN PARTNER
"ADVANCE OVERSEAS"
PRESENTS STARDEX EQUIPMENT
AT THE AUTOMECHANIKA EXHIBITION
IN NEW DELHI
21.05.2018
BOSCH PIEZO INJECTORS CODING
IS AVAILABLE
FOR THE OWNERS OF STARDEX 'ULTIMA' DEVICES.

RELEASED ON OUR WEB SITE

*
28.05.2018
IN THE NEW UPDATE
…


*All Stardex original software was and will be free for our clients.




No fees for updates or prolongation of the license.  




All updates are available on our website for free. 
APRIL 2018

STARDEX DIMAS ULTIMA
NEW VIDEO ON YOUTUBE
April 2018
TTM 2018, POZNAN, POLAND
Hundreds of guests have visited our booth
at Poznan Motor Show exhibition.
Our Dear Polish Friends and Partners!
Thank you very much for your interest in Stardex
equipment.
We wish you all the best,
we are always there for you…





March 2018

STARDEX MARINE
The special edition of Stardex equipment for testing
Caterpillar, Cummins, L'Orange, Bosch etc…
diesel injection systems in marine application.
MUI & EUI pump-injectors and Common Rail.

Of course a testing of all other automotive, (personal cars,
trucks, buses, boats, agricultural and construction
applications) is also available.

contact: info@stardex.fi
Motortec Automechanika Madrid 2017…




Dear friends, we are waiting for you on Motortec
Automechanika Madrid!
Welcome!

11.01.2017 STARDEX ULTIMA
STARDEX ULTIMA
The result of years of work of our engineers – "Stardex Ultima".
The newest generation of devices Stardex.
Incredible opportunities, fantastic functions,
high professionalism and reliability.
 
Stardex Master Ultima
30.11.2016 OUR NEW DEVICE – STARDEX LEVI
09.11.2016 NEW GENERATION OF STARDEX FLOW METERS – STARDEX STREAM
Stardex Stream – flow meter for Common Rail injectors and pumps.
4 channels for delivery, 4 channels for back flow, 2

channels for

pumps.
The temperature sensor is on each channel. Touch screen display.

Stardex Super Stream (on the picture):
4 channels for delivery, 4 channels for back flow, 2

channels for

pumps.
Dampers, coolers and filters (prima) are inside, two temperature sensors are on each injector's channel.
Touch screen display.
Both work with Stardex simulators or in independent mode.


See more
…
26.08.2016 NEW FLEXIBLE TEST PIPE
01.07. 2016 – OUR NEW DEVICE – TEST BENCH STARDEX DIMAS
Automatic test bench for any Common Rail injectors.

Manual and automatic testing and coding.
Injection delay sensor.
All software included.

You can professionally test and adjust any injector Common Rail (electromagnetic and piezoelectric).


The database contains test-plans for Common Rail electromagnetic and piezo injectors

, Bosch, Denso
and 16-digit Delphi injectors

coding

.



See more

…




12.02.2016 – STARDEX NEW SOFTWARE.
10.03. 2015 – OUR NEW DEVICE – STARDEX 0402
Do You plan to start with Common Rail systems?
Then Your choice is CRIT 0402.
This is a simple, reliable and inexpensive equipment
that works with a test bench or hand pump.
The device in using with the hand pump can provide
a rapid express test of
Common Rail electromagnetic and piezoelectric injectors.
If you have a test bench, you can test all Common Rail injectors and almost all Common Rail pumps.
See more
…
10.10. 2014 – OUR NEW DEVICE – STARDEX 0305
Multi-functional single-channel simulator for a complete test and calibration of Common Rail injectors and pumps Bosch, Delphi, Denso, Siemens, Caterpillar, etc.
With the help of any fuel injection test bench, you can professionally test and adjust any injector Common Rail (electromagnetic and piezoelectric) and almost all available on the market today Common Rail pumps.


The database contains over 2300 test-plans for Common Rail electromagnetic and piezo injectors and pumps

, Bosch,Denso and 16-digit Delphi injectors

coding

.



See more

…



Our new device – TEST BENCH STARDEX 0803 "COMPACT"